Project Donor Organization

Project "Promotion of Rural Development and Diversification in Khulo Municipality" is implemented under the European Neighbourhood Programme for Agriculture and Rural Development (ENPARD).The program in Georgia is implemented since 2013 and the main goal of ENPARD is to reduce rural poverty in Georgia.
Within the framework of ENPARD, EU provides assistance on the following key issues:
Improve the efficiency of agricultural institutions and their assistance in the process of reforming agriculture sector;
Improving employment and living conditions in rural area by strengthening small farmers' cooperatives and providing access to resources;
Promote diversification of social and economic opportunities in rural areas, particularly in the involvement of women and young people, with protection of environmental conditions and cultural heritage.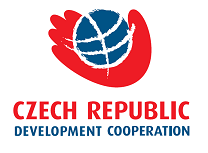 Czech Development Agency is a state organization under the authority of the Ministry of Foreign Affairs of the Czech Republic and an implementing body of the development cooperation of the Czech Republic.
The main aims of the Czech Development Agency include reducing poverty, improving quality of life and supporting sustainable development.
The Agency was established on January 1, 2008. Its founding entity is the Ministry of Foreign Affairs of the Czech Republic. The Agency reports to the Ministry. Since July 1, 2010 the Agency was formally re-established by the Act on Development Cooperation and Humanitarian Assistance.
The activities and responsibilities of the Agency are set out in documents the Development Cooperation Plan and the Development Cooperation Strategy of the Czech Republic 2018–2030. The Agency actively cooperates with the Ministry of Foreign Affairs of the Czech Republic, Embassies of the Czech Republic, representatives of partner countries and other donors. Czech Development Agency is an affiliated member of the Council on Development Cooperation.